PET PRICE IS $2500 for pups
We are now taking application and wait list fee. The application and fee will place you on our waiting list for breed and sex of your choice.  It is a 100.00 NO REFUNDABLE FEE no exceptions . After each litter is born we will contact  families in the order the applications came in. You have 48 hours to decide if this is the right litter for you and to secure your pup with the reminder balance of deposit . The balance is due at time of pick up. If pups are already born the full deposit must be submitted .
All timeframes are estimates . Being the dogs only come into heat 2 times a year and being they are a living animal sometime things don't go as we plan. The dog may not come into heat on schedule , my not conceive and not all pregnancy will go to term. We can also have small litters . So your patients is greatly appreciated. All great breeders with top quality dog are worth the wait and we will always have a wait list. 
Payment options are : Cash App Melissa Gromley $plumcreekpups

Zelle 724-541-7548 Melissa Gromley

Venmo Melissa Gromley 

check 534 Ambrose rd Home PA 15747

Please text me before or after making deposit so I know to place you on the waiting list. Balance is due at time of pick up prefer method is CASH …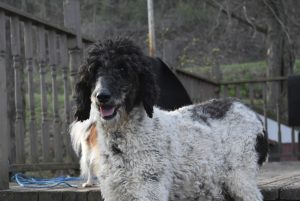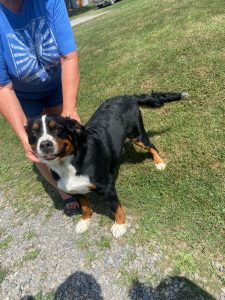 We are taking deposits . Deposits determine pick order . Deposits are non-refundable so please make sure you are wanting a puppy.