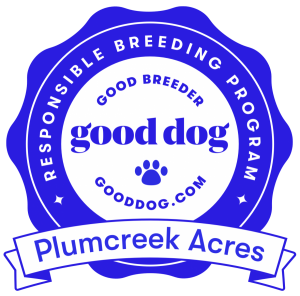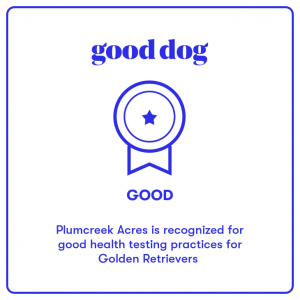 Please remember to order your puppy food  http://www.pawtree.com/plumcreek
DOB 2/16/2020  4 boys and 3 girls .
Duchess and Ryder pups DOB 02/13/2020  1 Boy and 5 girls
Please text me with date and time you plan to pick up your fur baby, If you haven't already, don't forget to order the food pups do best on the same food .
PET PRICE IS $2000 for pups
All pups receive the standard deworming every 2 weeks, Microchipped soon after birth for ID , vaccinated at 6 weeks and vet checked before leaving .
We are planning
Deposit 400.00  if you use paypal there is 15.00 fee. All fees are the responsibility of new puppy owners. on the Golden Doodle, Golden Retrievers or Irish setters. Deposits are Non-refundable after pups are born. We offer shipping both ground and air for an extra fee. We use Pittsburgh International Airport. Shipping ranges from 450-500.
Full 100 % English Cream  prices are 2000 limited AKC  Registrations pets only. We offer  Full AKC registration  breeding and show rights for 4000 . Melissa always reserves 1st pick to keep improving the breeding program at .