If you are currently on the list and have placed a deposit please text me your contact info at 724-541-7548 
 Eyes and Ears are working good. They found their voice. All spoken for!!!
Plumcreek Acres stands behind our dogs and will not price gouge due to the demand for puppies at this time.  Please beware of possible price gouging. Higher price is not always better. Please do your homework.
HIGHLY RECOMMEND, USE CODE PLUMCREEK TO GET 25% OFF YOUR LIFETIME MEMBERSHIP.
Delivery is extra
Oct litters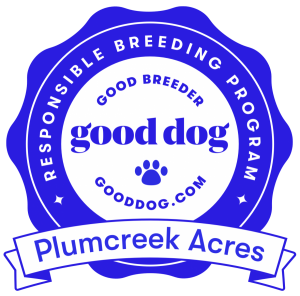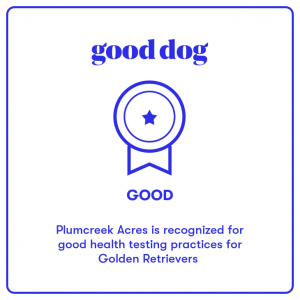 For the safety of everyone we are not open for visitors. We are taking deposit and will schedule pick up times in the order of deposits for your pick out and take home time . For the safety of the pups we ask you not to visit highly exposed  dog areas before visiting the pups. 
Please remember to order your puppy food  http://www.pawtree.com/plumcreek
Use code INTRO4U and receive 20% off up to 20.00 dollars off first order. When you place on ezship
Please text me with date and time you plan to pick up your fur baby, If you haven't already, don't forget to order the food pups do best on the same food .
PET PRICE IS $2200 for pups
We accept  400.00 deposit via : Cash App Melissa Gromley $plumcreekpups

Zelle 724-541-7548 , Venmo Melissa Gromley or check please text me before or after making deposit so I know to place you on the waiting list. Balance is due at time of pick up prefer method is CASH …
Deposit 400.00  is non refundable . We offer shipping both ground and air for an extra fee. We use Pittsburgh International Airport. Shipping ranges from 450-500.
Full 100 % English Cream  prices are 2200 limited AKC  Registrations pets only. We offer  Full AKC registration  breeding and show rights for 4000 . Melissa always reserves 1st pick to keep improving the breeding program at .