1. What is the difference between English Cream and American Golden Retriever?
First of all, they are the same breed. They are both recognized and registered through the AKC. The English Cream means they are from European lines. There are a few main differences in the European lines and American lines.
Health: The English Cream Golden Retriever (ECGR ) verses a American Golden Retriever (AGR) . ECGR tend to have less cancer. Golden retrievers tend to suffer from cancer in high percentages. The ECGR is 37 % where the AGR is 62%. The life span for ECGR is 15% longer than the AGR.
Structure: the ECGR is heaver built with a blocker head and is shorter in height. The AGR tends to be taller and have a longer muzzle.
Color: ECGR tend to be lighter in color than the average AGR. There are no white golden retrievers, they are all a gold color. Colors range from cream to almost red.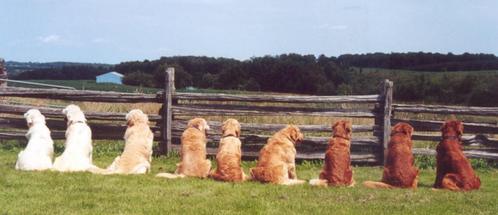 2. Where are you located?
We are located in the small town of Home in Indiana Co, PA.
3. Do you ship and what is cost of shipping?
We ship both ground and air. We use the Pittsburgh International Airport for our air needs. The cost varies and needs to be paid in full before pup ships. Price range from $350 to $550 for pups.
Ask if you are interested in a pet flight nanny to hand deliver. Service may be available depending on schedule and but does create additional shipping cost. The puppy rides with the passengers not in the puppy cargo area.
4. What is the difference in Limited or Full AKC registration?
Limited registration is for the family who is only getting a pet. They have no plans on showing or breeding the pup . The pup is being sold with a spayed or neuter contract.
Full AKC is for the family planning on showing or breeding the pup in the future. There are additional fees for Full AKC.
5. What comes with the pup?
Health record with de-worming and vaccination dates.
Vet check
AKC papers or CKC if it applies
Microchip number pre-register
Puppy food
Bloom Supreme supplement
Leash
Scent toy
6. Is puppy house trained?
Pups are not house trained. We start them on potty boxes. I recommend crate training your pup. Pups usually have no real bladder control until 12 weeks of age.
Pups will have accidents I have found this product removes the urine smell out of carpets , blankets  etc.
7. Does puppy have a health warranty?
Pups are sold with a 6 month unconditional warranty and up to 2 yr limited warranty under certain conditions.
8. Does parents have health testing?
The tests that have been performed are listed on the dogs profile . If requested I can send you a copy of the test. All my dogs are micro-chipped and have numbers on test reports.
9. How to reserve a puppy?
With a deposit your pup will be held. The order the deposits come in is how we determine pick order. Deposits are non refundable, so make sure you want one before placing the deposit. We do not produce pups without forever homes.
10. What if I cant keep the pup or adult dog purchased from Plumcreek Acres?
All fur babies are welcome back at anytime in their life. I will try to place the pup or adult at as fair a price as possible. I will then deduct my cost and then send you a refund.
11. Is this breed good for apartments?
Golden retrievers are OK for apartment life as long as they are walked several times a day. Golden retrievers tend to get over weight if not active.
Irish Setter and Golden doodles need more exercise. They are not apartment dogs. They need space and do better with a fenced yard.
12. Will they shed?
The golden/Irish/aussie doodles will be low to no shed but require frequent brushing and grooming. Some doodle first generation could be medium shedders. The wavier or curlier hair will shed less.
Irish Setters do shed and need grooming to prevent knots in long body and ear hair.
Golden Retrievers shed heavily in the spring. Keeping them brushed helps in the amount of hair found on your floors. We also found adding Wild Alaskan Salmon Oil helps a lot with shedding.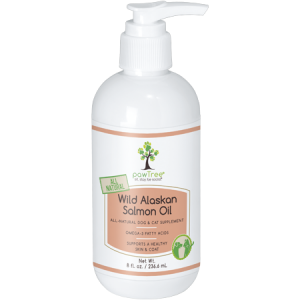 13. Is the breed a good family pet?
YES!!! The Golden Retriever , Irish Setter and Golden/Irish  Doodle are all great family dogs. Any breed can be a bad family pet if not worked with, loved, and trained to have manners. None of these breeds make good watch dogs, they never meet a stranger.
14. Male or Female, what makes the best pets?
With my years of breeding I have been asked this question a million times. Here is my standard answer. This is just my opinion . If I could only own 1 dog and it was only a pet. I would get a male. They are more loving and tend to show more love to owners. Males are more to breed standard. Not all males lift their leg . Females can get bossy and more standoffish . Females tend to get over weight easier. They cost more and are more complicated to get fixed. If you don't plan to get them fixed you have to worry about all the male dogs coming around and the mess of their cycle. Females tend to be smaller and lighter in weight. So it all comes down to what you prefer. Both sex of each breed are wonderful family pets.
15. How do I pick my puppy?
We welcome families to come to our house and visit with the pups and make your choice. If you live from out of town and need to pick by photo and personality traits then I will send photos of each available pup and a summary on personality. When it is your turn to pick. You have only a couple days to make the choice so other families can pick their pup next in line. If you do not return emails, text or phone calls to let me know witch pup you want you could lose your place in pick order even though your deposit came in sooner in pick order.
16. When can my puppy come home?
Pups can not leave until they are 8 weeks old. I will not let pups leave sooner.
18. Will I need to take my pup to the vet?
All pups are vet checked before they leave, but you have to have the pup vet checked by your vet to be covered by warranty. You must have them seen by your vet within the first 5 days. Please make your appointment before picking up your pup. There are no exceptions, all pups need a vet check before they leave.
19. Will my pup have vaccines?
All pups are started on the vaccines schedule. I will let you know which ones he/she has had already.
20. Why Bloom Supreme supplements?
Bloom has been in business for over 60 yrs. It is proven safe for all diets. I have tested it on my own dogs and love the results. No hot spots, good hips , great coats, and no health issues in my breeding stock. It is cost efficient , great tasting, and is loaded with vitamins and minerals. I feed a supplement and recommend it for all pups leaving here. I feed it to help promote overall good health.
We have used Nuvet and have had several families choose it for its great taste and easy to give wafer like treat. It is so tasty for dogs they don't know it is good for them.
21. What puppy food should I feed my chosen pup?
I recommend Paw Tree puppy food. That is what we feed now and what the puppy will be sent home on. I recommend to keep the dog on the food he/she is already on. It helps prevent GI issues. Paw Tree is a complete competitively priced hole health program for pets.
http://www.pawtree.com/plumcreek
we not recommend grain free diet .https://www.nytimes.com/2018/07/24/health/grain-free-dog-food-heart-disease.html
22. What is the difference in F1 and F1B Golden/Irish Doodle?
F1 is 50 percent Golden Retriever/ Irish Setter and 50 percent Poodle. F1 will be low to no shed depending on puppies individual DNA mix.
F1B is 25 percent Golden Retriever/ Irish Setter and 75 percent Poodle. F1B will most likely be no shed.
23. How big should my puppy be as an adult?
Golden Retriever height 21 to 24 inches at the shoulder . Weight 50 to 80 lbs.
https://www.grca.org/about-the-breed/akc-breed-standard/
Golden Doodle (standard) 22 to 26 inches at the shoulder. Weight 55 to 90 lbs.
Irish Setter height 25 to 27 inches at the shoulder. Weight 65 to 75 lbs.
https://www.grca.org/about-the-breed/akc-breed-standard/
24. Is the puppy leash trained?
NO. Your puppy is not leash trained . If you are purchasing an older pup or dog they are trained or started on a leash.
25. How do you socialize your pups?
Pups are socialized by weekly visits of groups of teenagers and children of friends and families. I work with pups daily to desensitize them to loud sounds, being approached, and startle reflex to help with anxiety during storms or fireworks.
26. What is a good ear cleaner?
Due to the fact that goldens,setters,poodles and doodles (long eared dogs) can all suffer from these issues to some degree.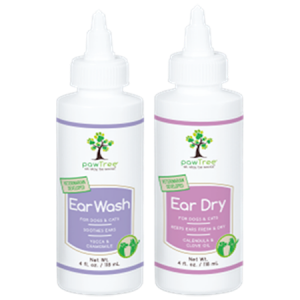 27. Do you offer shipping
We offer both ground and air shipping at owner cost. Ground shipping is to your door . We also can arrange for meeting you but there is also a charge . We have to pay someone to take care of our dogs and our gas to get to meeting place.